Catching up on where I've been linking to this past week. Please visit, say hi & let them know who sent you!!
I have linked up some of the Family Devotionals.
My patriotic craft series can be found here:
and here: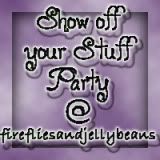 and http://www.aglimpseinsideblog.com/
Little Man's Cars Quilt is listed here:
And both the Cars quilt and patriotic crafts are here:
and here
and
here!